Dresses
Even if you are not planning a temple wedding, members of the church are often expected to select a modest gown, one that could be worn with temple garments. That leaves out strapless, halter, spaghetti strap-in other words, pretty much every wedding dress that isn't manufactured by an LDS company.
Even when a bridal store tells you they can convert a dress for you, they don't have the experience that stores that specialize in LDS gowns have and you will likely be disappointed with the results. Ask to see a sketch or better yet, a photo of what the dress will look like.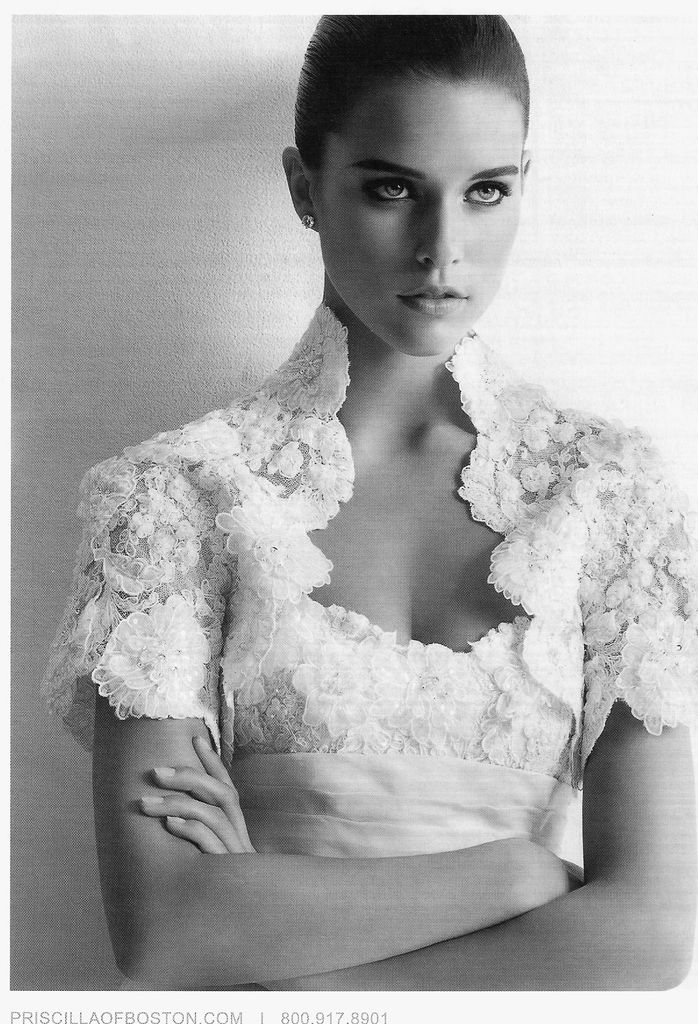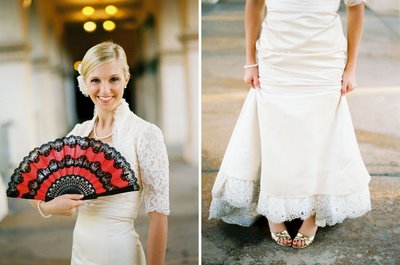 We thought this was a lovely way to make a dress more modest. A version of this could be used for the bride or the bridesmaids. (Note: the bodice of the first dress is too low - there should be no cleveage showing). Here is another option for covering up a strapless gown (the "cleavage" would be covered by the strapless gown - and of course you would use white lace and satin cummerbund: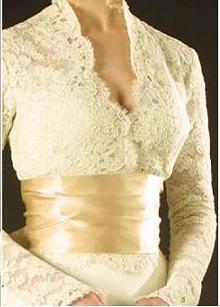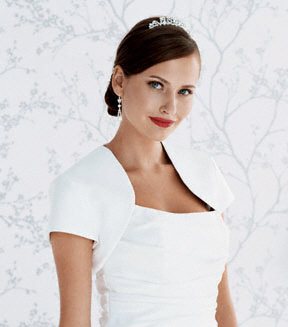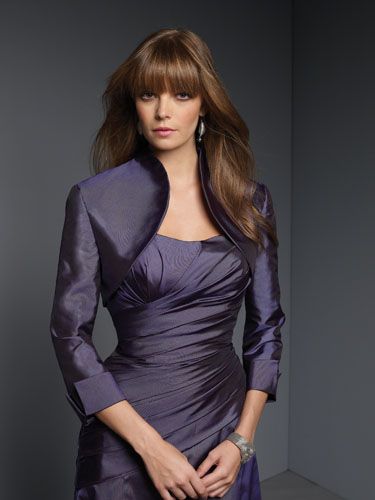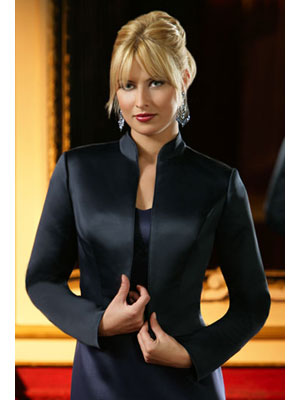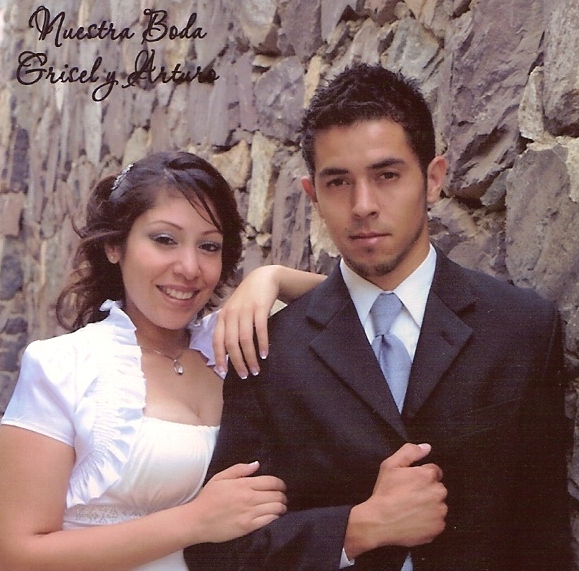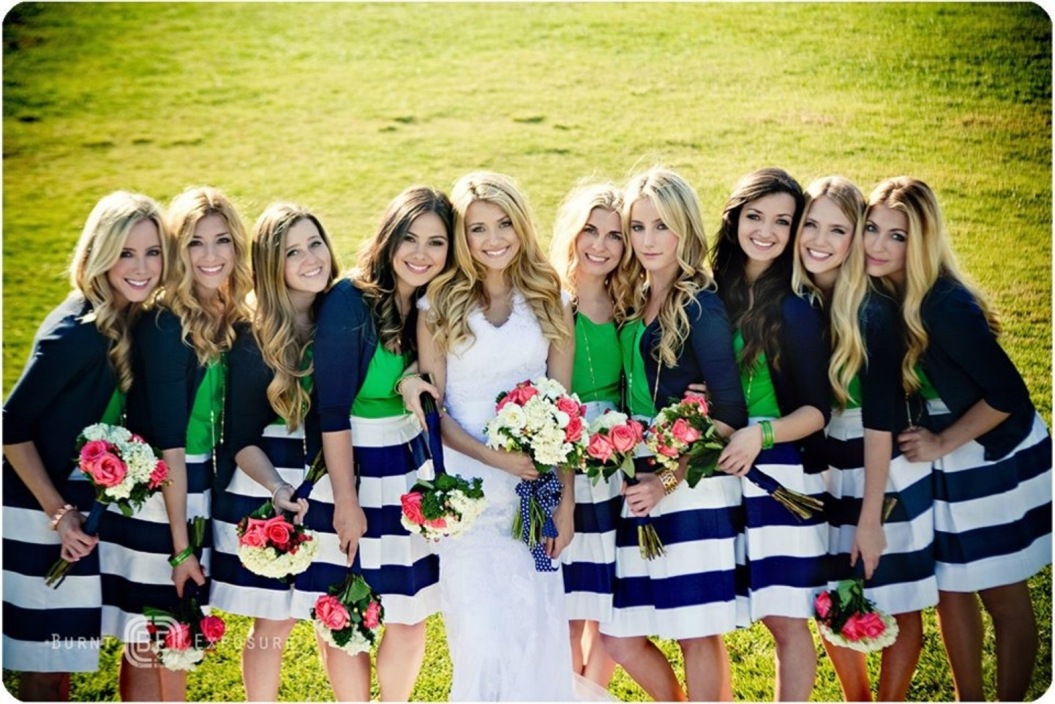 I love when bride's think outside the box when choosing their bridesmaid dresses.
The dresses above have a very current look. Below are samples of retro, a black and white
theme, an "everybody choose your own" (in a particular palette), and vintage.

These pretty pastel dresses were all found in thrift shops! (The netting cap sleeves don't quite
fit the LDS standard, but they had the right idea. You would have to use a non-transparent
fabric and you'd have spectacular bridesmaid dresses.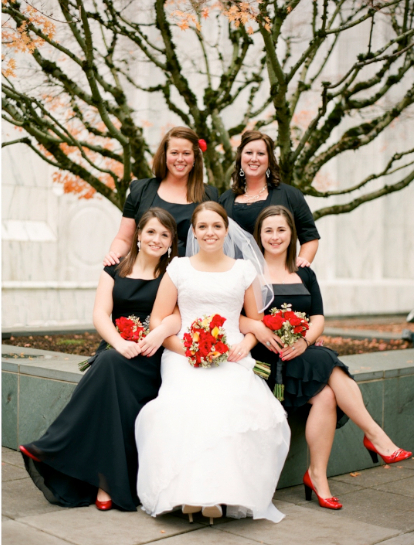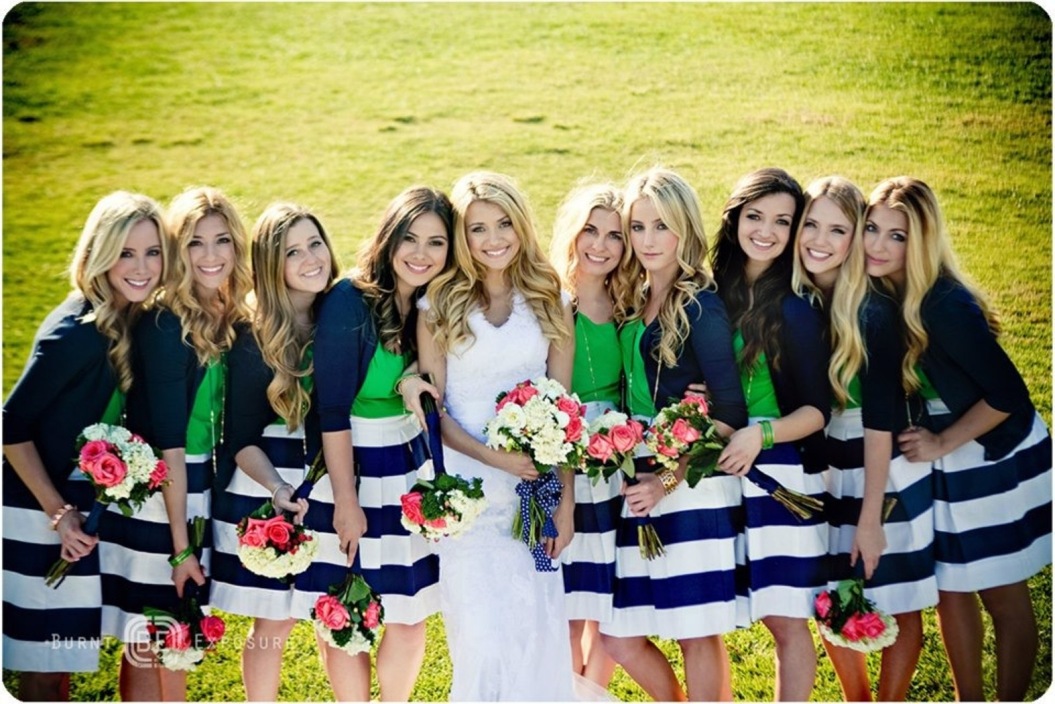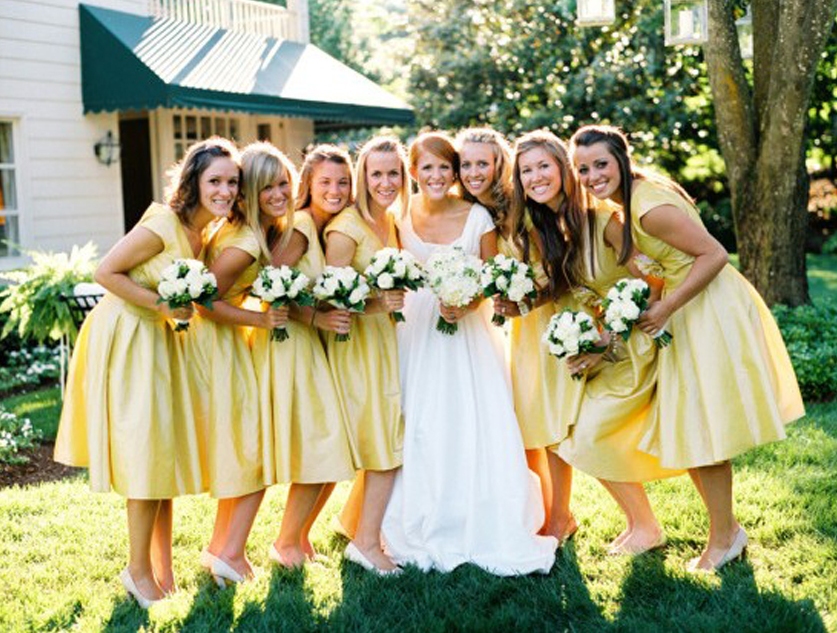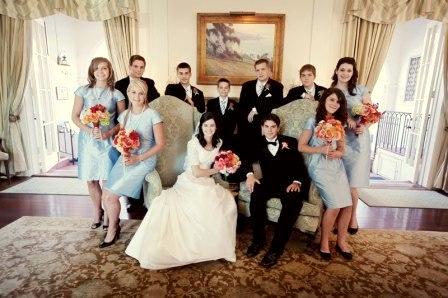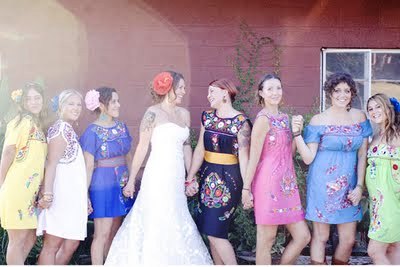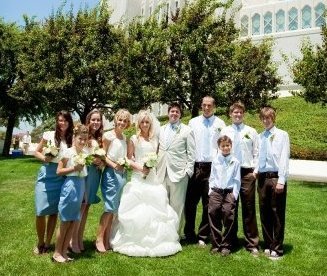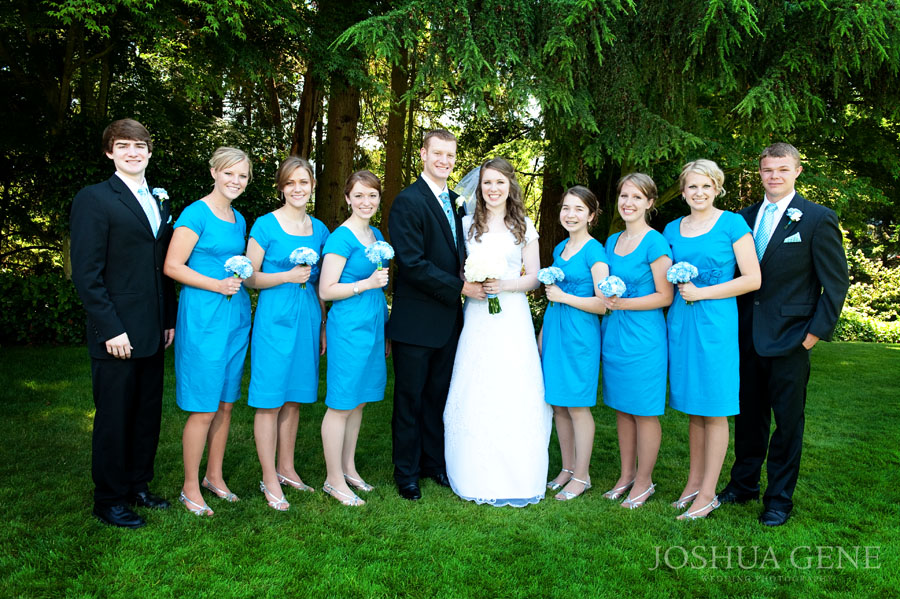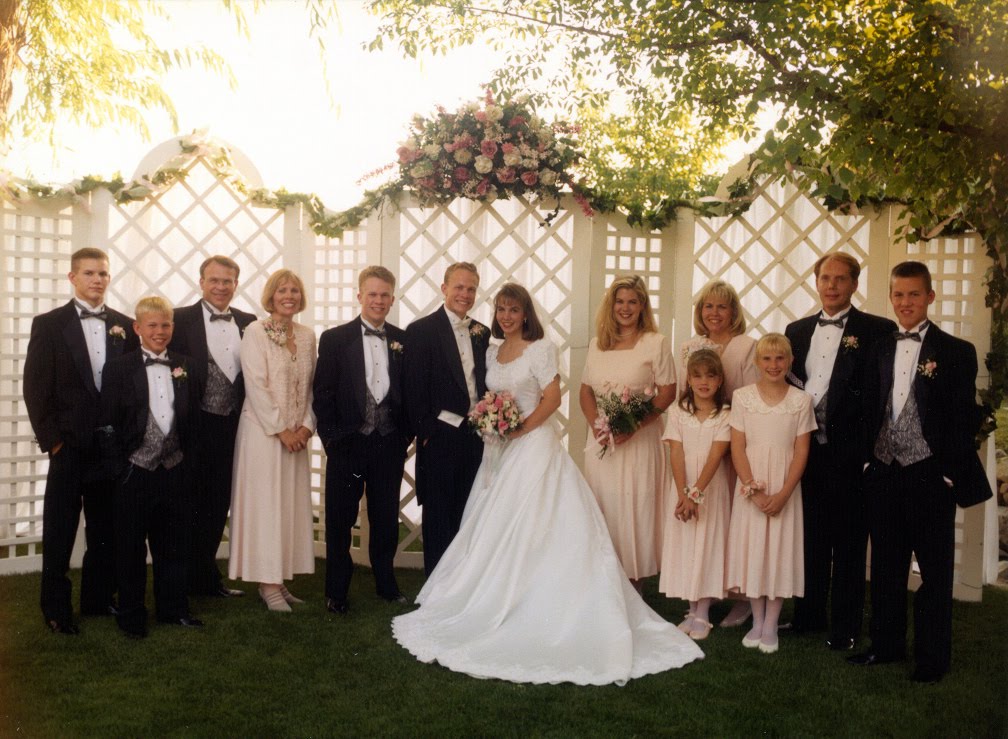 Let's see some ideas for the men...