Here is where you will find all kinds of ideas for things you couldn't find on our other pages:
MAKE AND TRACK YOUR BUDGET: There are a number of web sites that will help you keep to your budget. We suggest marthastewartweddings.com/planningtools
Music, Photography, etc.
Once you determine your budget, decide what is most important to you. Do you want a big party, or do you want beautiful photos? If you want the party, you want to put the money into the music, a dance floor, etc. If you want amazing photos, you put the money in a professional photographer - and pick a reception site that would be photogenic (like a park or pretty back yard).
Re Photographer: You can save money on photography by hiring someone who is studying to be a professional photographer. He or she would be happy to have a wedding under their belt, and you would save money and have great photos.
When my daughter had her wedding, we had all the little girls in the family wear floral rings in their hair and the little boys wore sheriff badges (she married a policeman). The photographer said it really helped him to know who was family so he could make sure they got in the photos.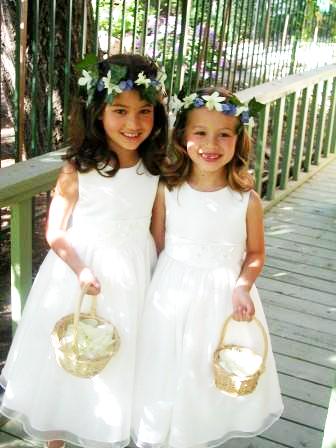 ---
Have you created your wedding website yet?

There are a lot of FREE ones to choose from. However, if you want something that is more "you," and are willing to pay a small fee, our favorite (and we spent 3 hours checking them out) is weddingwindow.com It is linked with Martha Stewart and einvite.com and has tons of layout and color options. You can manage your invitation list, responses, gifts, etc. We think you'll love it.

---
Make up
Did you know that there are special kits every year just for brides? They include the most flattering lip, cheek and eye colors and varies year to year to keep up to date on the latest trends.The Bridal Palettes start at around $12 and go up to about $65 for high end brands. (be sure to test for staying power - you won't have time to reapply- and the kits are usually too large to carry around). Do a search online for "Bridal Palette"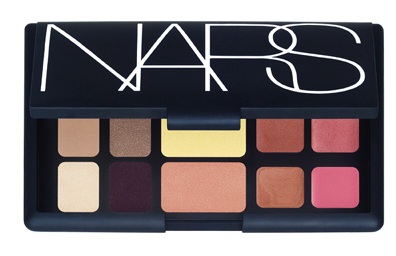 Lipstick Tricks:
Rule #1 don't experiment on your wedding day! try out several looks a week or two before. Lip stains or long lasting lipsticks are your best choice because you won't be able to carry around a tube of lipstick to refresh your look. But since the colors last up to 24 hours (don't believe it - the best I could get was 12 hours max), you'll want to experiment to find the right color for you.

Rule #2 choose a color that is close to the natural color of your lips...but darker.The darker shades last longer than the lighter shades - and, will be more flattering in photos (you want to look natural but not washed out). Lorac (expensive) and Revlon Colorstay Overtime (inexpensive) seems to last longer than others. If you want more shimmer, try Revlon Colorstay Ultimate. These don't dry out your lips as much as other brands. Also, it helps if you line your lips with Revlon's Colorstay lip liner in the same color (not darker). Warning! Like I said, the darker colors last longer...I'm talking 24 hours...so, do your experimenting a week before or you'll be stuck with a very dark color all day. Hint: You can apply the dark color(Lorac's "Commitment" or Revlon's "Ultimate Wine") the night before and in the morning you will have a good base for your lighter color, so when the lighter colors wears off, you'll still have some color.
Eureka! I just found a pretty peachy pink shade that lasts 8 hours! It is Rimmel's "Enduring Love" - and you can find it at your local drug store.

Rule #3 If you have thin lips, apply your lip liner just outside your natural lip line. If your lips are too full, apply the liner just inside your natural lip line (you can use a thin line of concealer to make the outer lip border disappear).

Rule # 4 Your wedding day is not the day to wear "fads" (no black, purple, green, blue, etc. You could use those colors on your toes, but not your lips or fingernails. But I'm sure we didn't need to tell you that).
Mascara:
Use a waterproof mascara! You WILL tear up and you don't want your mascara dripping down your face.
Blush:
DO wear blush but don't overdo it. It should be in the same color family as your lipstick.
Foundation:
If you are not used to using foundation you may be hesitant to try it. But you want your wedding photos to be fabulous and a good "natural" looking foundation will even out your skin tone and make you look like you...only better. Most department stores will let you experiment with finding the right foundation for you. Note: You'll spend more on department store brands but trying to find the right color in the drugstore brands is next to impossible because you can't open them and try them out so you end up spending as much or more buying several colors to try to find the perfect match.
Maybelline Super Stay Makeup is a good drug store option for all skin types. There are lots of colors to choose from and it really does stay on 18 to 24 hours (it withstands heat, humidity, and won't rub off on your clothes). It is a nice natural matt finish so your face in your photos won't be shiny.
Eyes:
Here is a video tutorial to help you do your own eye makeup:

---
Gifts for Bridesmaids:
How about this cute fragrance set by YSL - or divy it up for four bridesmaids. Amazon.com $27
Or, check out David's Bridal's great selection of gifts for your whole wedding party: David's Bridal
---
Self-inking address stamps would make a great bridal party gift (and get one for yourself while you're at it):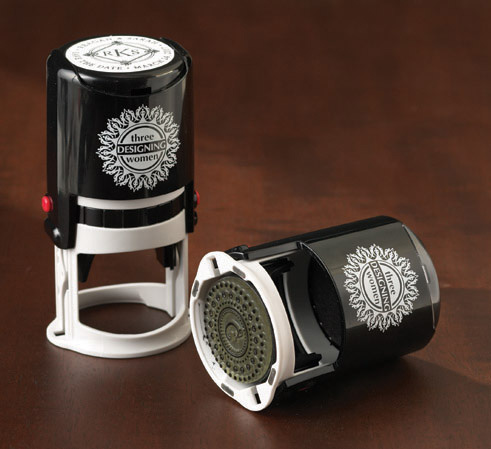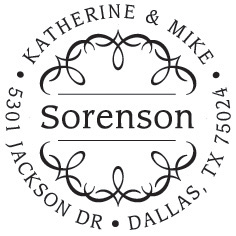 These are just two samples of many styles available at beau-coup.com for $39

Bachelorette Party ideas:
Have a fun movie night with your bridesmaids:
My Big Fat Greek Wedding
Father of the Bride
Bride and Prejudice
Runaway Bride
The Bachelor
Go shopping and out to lunch (have the last stop be the place where you bought their gifts. Arrange with the store to have the gifts wrapped and ready to be picked up when you arrive.)
Have spa day. Treat your bridesmaids to a facial, massage, manicure or pedicure. (or they treat you). Have breakfast or lunch together.
 

---
Gift for Bride and Groom:
Moms & Dads like to give the Bride and Groom money - However giving cash is not considered proper. We found this cute way around that problem (make a "Money Lei" for one or both):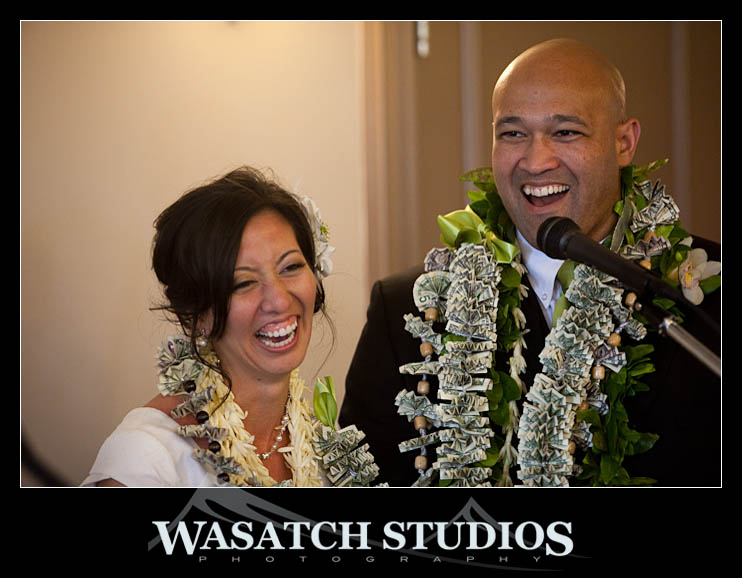 ---
SUGGESTED

  

BOOKS:
There are lots of books on the market to help you create the marriage of your dreams.  
Here is a short list of new books available at Deseret Books:
               Your Temple Wedding

,

 by Jeri-Lynn Johnson and Amy Jones
               

Becoming Celestial Soul Mates

, by Trafford R. Cole
               Wisdom of the Prophets: Eternal Marriage, a compilation
               Happily Forever After, by Michele Ashman Bell
               Covenant Hearts: Marriage and the Joy of Human Love, 
                         by Bruce C. Hafen
          

The Proper Care and Feeding of Marriage,

 

by Laura Schlessinger
There is also a fun game (similar to the old "Newlywed  Game" on TV)

  

you can play with your fiancé – 
it too is available at Deseret Books: The Celestial Companions Game.


Here's a new one we really like:  available at bookstores and  Amazon.com