Guest Book Ideas:
One of the cleverest ideas I've seen was the bride who had a beautiful quilt made (with photos on it of both her and her fiance) and she supplied indelible fabric pens for the guests to sign the quilt. (to order click here)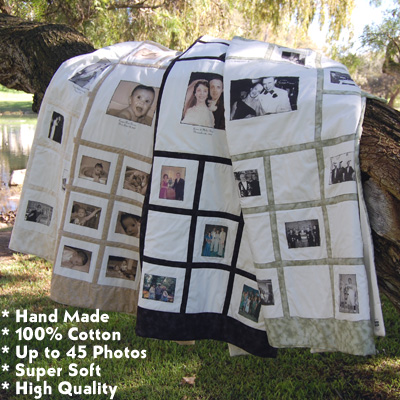 Have guests sign a large white serving platter (up to 300 guests for $75 to $175) that can be baked in your own oven as a memento of your day. The the size and shape on-line at celebrationplates.com
You can have guests sign a silver platter. Pick a flat bottom Mariposa platter (starting at $79.95) from scarlettalley.com and they will send you the special engraving pen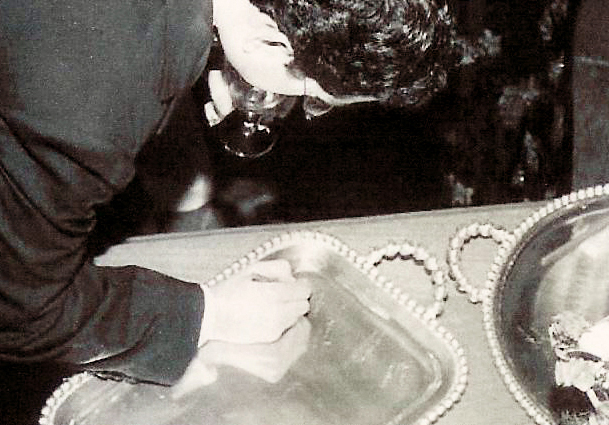 Another idea we liked was the bride who had one of her friends assigned to the "guest book table" - her job was to photograph guests as they arrived (as couples or families) and put the photo in an album and let the guests sign their name (and a personal message under the photo if they liked).
Photoworks.com makes up great looking books with photos and layouts of your choice. Have your pictures downloaded to their site and have fun creating your own guestbook!
Your guest book table can be simple: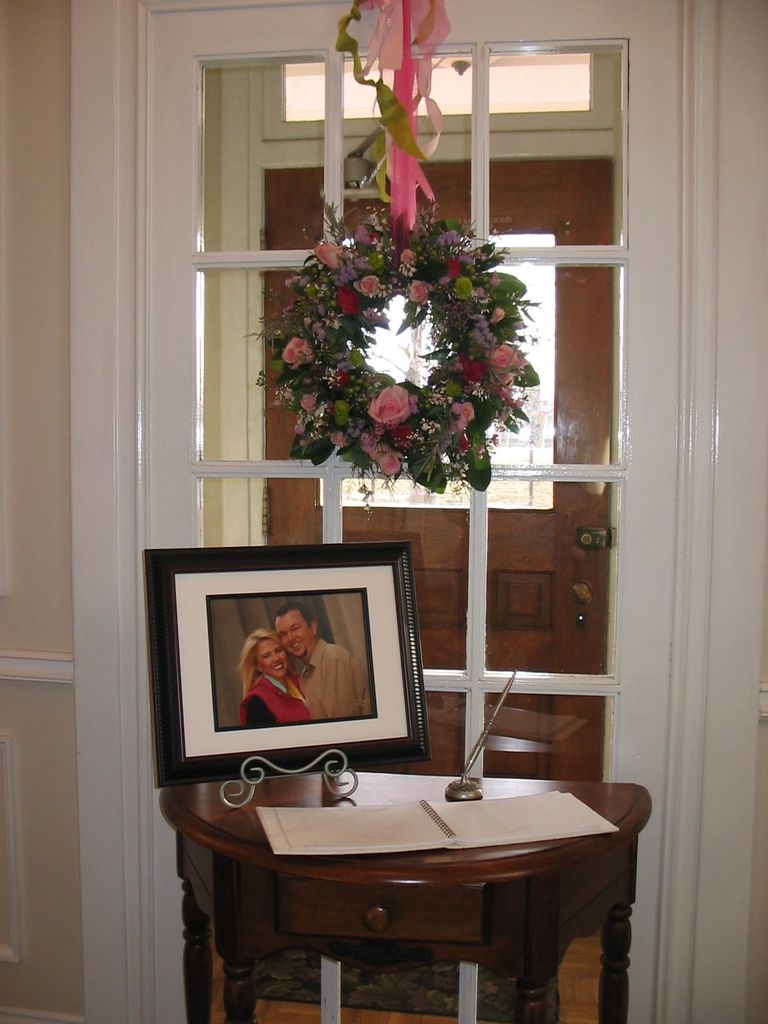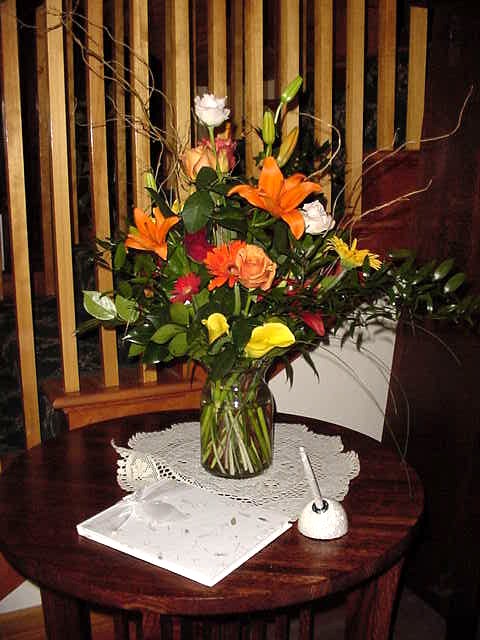 or elaborate: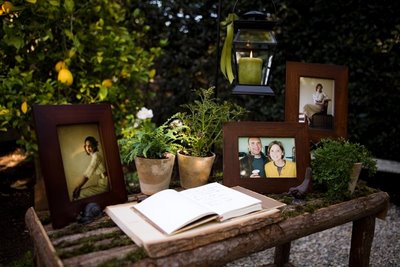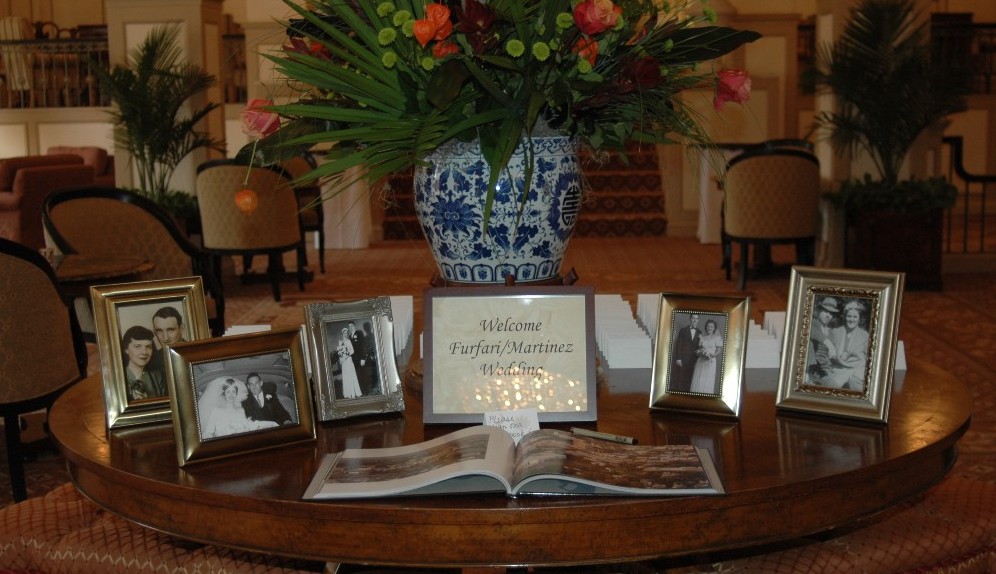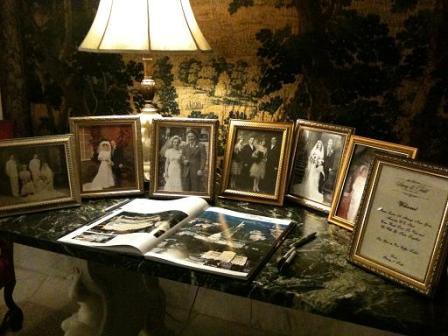 This last photo features a guest book that was a coffee table photo book of DC (where the bride and groom were married). Guests could use a black or silver marker to write notes to the couple. (Parents and grand parents wedding photos were displayed.) Great idea!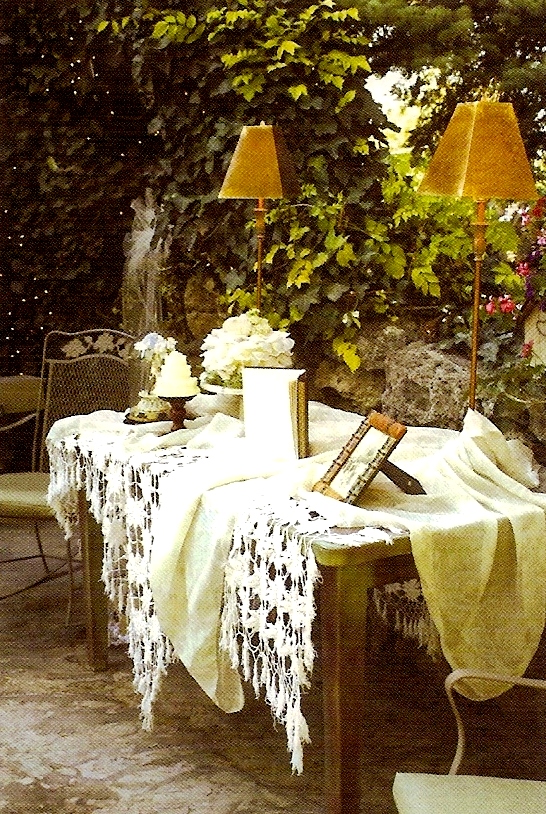 If you have an heirloom tablecloth, or shawl, use it.
You can use your guest book table to introduce the theme of your reception. The following table is for a bride whose theme was "Scrabble" . She used a vintage typewriter for guests to write notes and the sign on the table was spelled out in Scrabble tiles (as were all the signs for her reception: EAT CAKE (on the cake table), CHEERS (at the punch bowl), BON APPETITE (on the guest tables), etc. (photo by You Look Nice Today Photography, Seattle)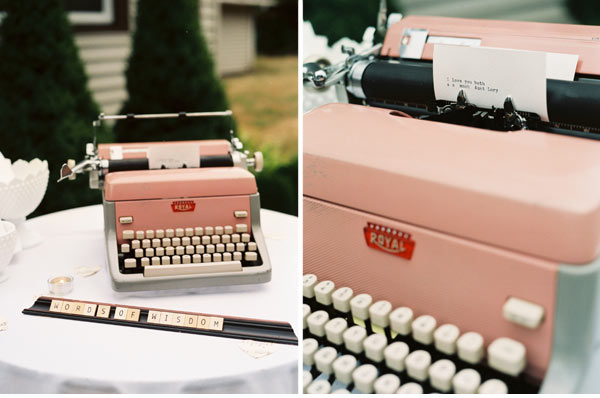 You can make a poster to welcome guests to sign: (helpful hint: use artificial flowers so you can make it ahead)