Something Old, Something New, Something Borrowed, and Something Blue:
Why? The saying is an old English rhyme and tradition has it that each is a good luck symbol. The bride who has all four is guaranteed happiness - so they say.
Something Old: Signifies continuity and passing wisdom on to the next generation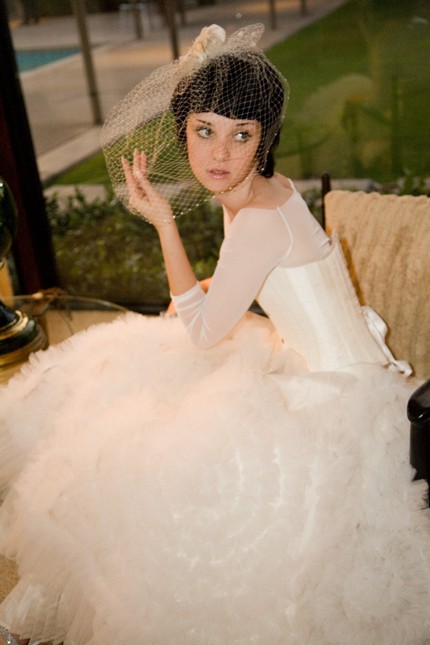 The traditionall item for something old is a penny in the shoe. but that rarely works in today's society because very few brides wear pumps (and the penny in the shoe thing just doesn't work with sandals and peep toes). The something old could be an heirloom gown, veil, purse, or jewelry. Wear a photo of your grandmother in a locket. Carry an antique handkerchief. Wrap your bouquet in an antique ribbon. Display an antique cake topper. Leave in an antique car.
Something New: Signifies optimism for the future
Almost any item you purchase for your wedding could count as new: the dress, veil, shoes - this is easy.
Something Borrowed: Signifies borrowing happiness from those you love and sharing friendship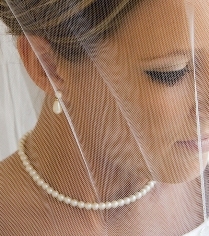 A piece of jewelry is the most common (from your mom, sisters, maid of honor, mother-in-law, etc.) You might borrow some pearls, your mother's wedding ring (worn on your right hand), earrings, etc. (the pearls in this photo are from Karenpetersonjewelry.com )

Your gown may fall into this category. again: your veil, purse, gloves, a wrap, hair adornments, even make up. Borrow a knife to cut the cake or toasting glasses from a recent bride or relative. If you're still at a loss, borrow $5 and put it in your purse. (Maybe you are borrowing money for your honeymoon?).
Something Blue: Signifies fidelity, good fortune and love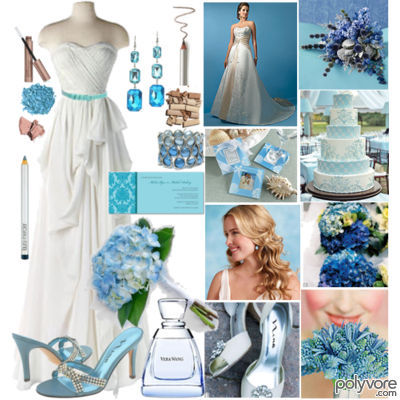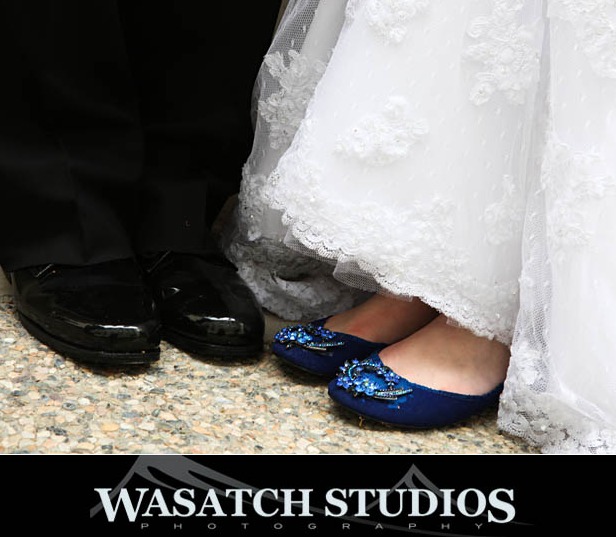 Most brides pick a garter with a blue ribbon as their something blue. But there are lots of other options:
Sew or embroider your wedding date with blue thread on the inside of your gown

Pin a blue velvet bow on the inside of your gown

Wear a piece of jewelry with a blue stone (blue topaz, aquamarine, sapphire)

Add some blue flowers to your bouquet, or wrap it with blue satin ribbon

Wear blue shoes (Do you have the personality to carry this off?)

Wear something blue in your hair (a comb, a bow, a flower, a barrette)

Wear blue eye pencil on your lower eye lids to make your eyes brighter

Have guests throw blue confetti when you depart

Tie blue and white balloons to the sign marking your wedding

How about a blue crinoline? (just be sure your dress is heavy enough that you can't see through to the blue!)

NOT

for the temple - but great for the reception.



Wear blue nail polish on your

toes

- keep your fingernails as natural as possible.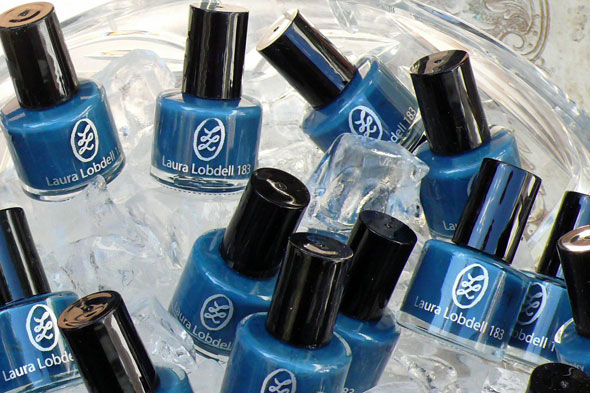 This dark blue-gray color nail polish was actually created to enhance yellow gold, rose gold, silver and platinum jewelry.
It is an environmentally-friendly nail lacquer that is free of toluene, formaldehyde, dibutyl phthalate (DBP), and camphor. Laura Lobdell 183 is available at Laura Lobdell, 183 West 10th Street in New York or online. Cost: $18 (not including shipping).
For more information about "THE HISTORY OF WEDDINGS" (traditions, etc. - and fascinating reading)

go to: BrideandGroom.com